We are delighted to announce that we're now working with the luxurious and family-friendly Amber Springs Hotel. Located less than an hour away from Dublin in the Sunny South East of North Wexford, the pretty property is family run and only a short walk to the main street of Gorey Town and a string of beautiful sandy beaches.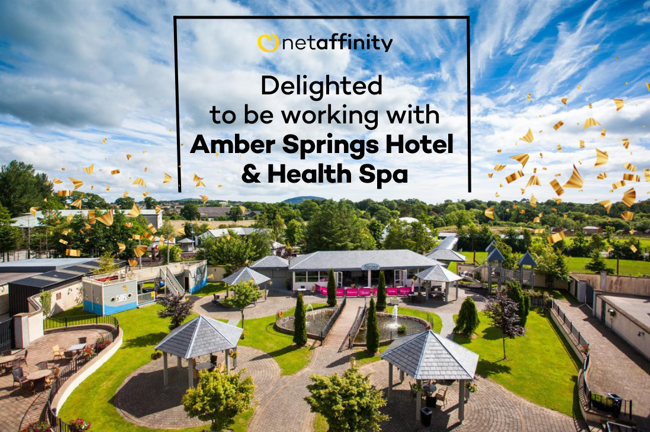 Eibhear Coyle, General Manager of Amber Springs Hotel says: "We are delighted with the collaboration between Amber Springs & Net Affinity throughout onboarding and the design process, which was seamless. We look forward to future proofing our images & content through a superb booking engine for a best in class guest booking website experience across all mediums with a particular focus on the mobile platform."
Looking forward to a long and successful relationship!