By earning a spot in the most exclusive tier of the Google Partners programme, we have been recognised as a top-performing company within Ireland. Having access to the latest Google Ads expertise helps us help you, our clients, by delivering the absolute best service in the business.
Our high-performing digital marketing team now represent the top 3% of agencies in Ireland. A quick and diversely knowledgeable bunch, they have years of industry experience working exclusively with independent hotels – so by innately understanding your business, they know exactly what kind of marketing strategy you need to consistently exceed your revenue goals. This premier partnership means we can provide you with promotional offers that will give your Google Ads campaigns an even bigger boost for less.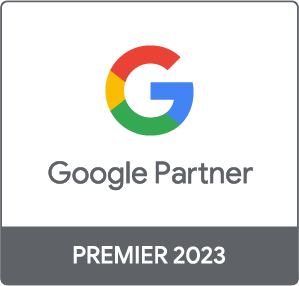 What is Google Partners?
Google Partners is a marketing programme for advertising agencies or third parties that manage Google Ads accounts on behalf of other brands or businesses. The programme offers three tiers of participation – Members, Partners and Premier Partners – each with its own comprehensive set of benefits. This month, Google recognised the achievements of top-performing digital marketing partners across the globe by awarding Premier Partner status as part of the Google Partners programme.
What does it mean for us?
Our award-winning marketing team are delighted to be recognized in this way. They strive daily to do what they're good at and provide clients with the absolute best service. They know their stuff in and out, so it's very satisfying to recognized by Google and to receive the additional resources and support that will only benefit their clients even further.