We're delighted to have made it to the top 20 in the Great Place to Work Ireland small category 2023!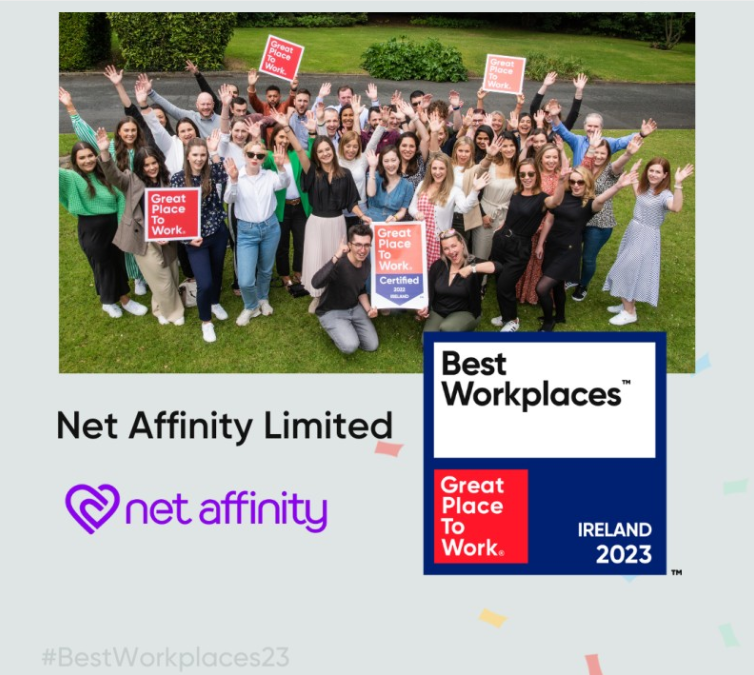 In everything we do at Net Affinity, we strive to nurture a truly empathetic culture – one that mirrors our values as people who want to provide a supportive environment to flourish in. Empathy trickles into our decision-making and people management strategies across the board, and we believe this equips our staff to be the best they can be and provide clients with a great service.
That's why we are so delighted to be included in the top 20 of the Great Place to Work Ireland small business category, 2023.