Available Roles
Application Support Engineer (remote)
The Role
Net Affinity is looking for an Application Support Engineer to join our team of software engineers to work on a range of web-based products.
You should have in-depth knowledge of IT systems, high-level communication skills, and the ability to troubleshoot and debug web applications.
This is a fully flexible role with the option to work remotely and/or from our headquarters in Dublin.
What you'll be doing
• Providing internal and external (L2) support for all Net Affinity Products
• Investigating, diagnosing and resolving application related issues
• Owning assigned tickets within the support queue and facilitating a swift resolution within defined SLA limits
• Working closely with internal teams to inform of progress, request information and manage expectations
• Escalating any issues to software engineers as required
• Recording and managing best practice resolutions for Net Affinity's self-service knowledge base
• Contacting 3rd party partners in order to troubleshoot connectivity issues
Requirements and Qualifications
• At least 3+ years' experience in a technical support role, with the ability to troubleshoot and resolve complex technical issues
• Strong SQL knowledge and the ability to write basic SQL queries to troubleshoot and correct data issues
• Excellent problem-solving skills
• Communicate clearly and effectively both verbally and in writing with internal teams
• Knowledge of XML, HTML, CSS, JavaScript
• Business level English
Bonus Points
• Relevant IT/Technical degree
• Basic knowledge of command line Linux environment
• Knowledge of PHP/Perl
• Experience working with Scrum or other agile methodologies
• Knowledge of Atlassian tools like Jira and Confluence
Apply now
Sales Manager - UK Market
In this role you will sell all the Net Affinity products and services to Independent Hotels and Hotel Groups in the UK Market with specific emphasis on England. The successful candidate will sell to new clients and assist in specific sales projects to achieve business results in line with the company's goals relating to profitability and increasing overall sales performance.

Develop, implement and manage assigned internal projects with a strategic plan and specific targets which will result in profitability from each project

Work within our CRM system to log all activity

Ongoing analysis/reporting on sales performance – pipeline etc

Provide performance reports and metrics at review meetings, identifying areas for improvement and enhancement, and subsequent execution of action plans

Attend trade shows and sales events as required, some which will be out of hours

Develop and maintain relationships with new and existing industry partners/resellers/consultants

To be a proactive participant in our marketing activity– podcasts, seminars, webinars, panels etc

Participate in the development of sales plans and online strategies and initiatives to position the Company for further growth

To identify and feedback market and competitor information that will enhance total performance of the business.

To assist in the overall growth of the company and assist in other markets as required

To be an ambassador and advocate for our company
Requirements:

Degree/masters in hotel management/hospitality or business

Minimum two-years experience in a senior sales role in the hospitality/tourism sector

Enthusiastic and self-motivated demeanour, excellent communication skills

Be very sales focused and have core knowledge of strategic online selling and digital marketing.

Knowledge of the online travel/hospitality technology would be very advantageous

Creative and innovative personality with strong bias for both idea generation and execution.

Fluent verbal and written English are essential

Knowledge of CRM systems

Flexibility to travel

Be part of a fun, innovative, dedicated happy and busy team.

Net Affinity operates as remote-first company, but the candidate must be based in mainland UK, ideally Birmingham or should be able to fulfil attendance at meetings and required events.
Apply Now
Search Engine Optimisation Specialist
We are looking for a Search Engine Optimisation Specialist to join our digital marketing team.
We would like to speak with you if you are a digital marketing professional with experience in all things SEO: including on-page, off-page, and technical SEO.
You will report to our Marketing Services Manager and will receive direct support in developing your professional skills. We are looking for someone with 2+ years of experience who is comfortable working in a fast-paced technological environment.
Responsibilities
Manage a client portfolio of marketing clients and monitor their SEO health on a monthly basis
Work with the projects and digital marketing teams to onboard new marketing clients from an SEO perspective
Collaborate with cross-functional teams to ensure SEO best practices are integrated into all projects.
Perform keyword research and competitor analysis to generate topic ideas
Read and interpret site code to discover technical SEO issues like page speed improvements, site architecture changes, and crawling/indexing issues.
Test ideas and experiments to improve overall search presence,
Stay up to date on SEO industry changes and communicate technical improvements to the wider teams
Competencies
Required:
Min. 2+ years S.E.O experience
Experience using tools such as SEMRush, Screaming Frog, Google Analytics, etc
Knowledge of using CMS platforms
Experience with conducting a SEO site audit and making impactful recommendations
Strong understanding of how search engines crawl, index, and rank websites
Fluent in English and excellent communication skills
Ability to demonstrate analytical and problem-solving skills
Preferred:
Experience with Google Tag Manager
Knowledge or experience in the hotel industry
Knowledge and insight into hotel tech stack
Who We Are
A team of creative experts, leading the field of hotel technology since 2000
Paying market rate salary with great benefits
Dedicated to continual development and professional growth of our team.
Remote first Culture
Net Affinity operate and actively promote a 'Remote First' culture for all the benefits that accrue for both staff and company.
This is very much about improving the work life balance for all of us. It's about being kinder to ourselves, our partners and families.
Great Place to Work!
At Net Affinity, we're delighted to be certified as a Great Place to Work! Our staff are the heart of our business, and we place great importance on their happiness.
Remote First helps us develop further as an empathetic business. One that maintains a work culture that is inclusive and respectful whilst embracing our differences and individuality.
Apply Now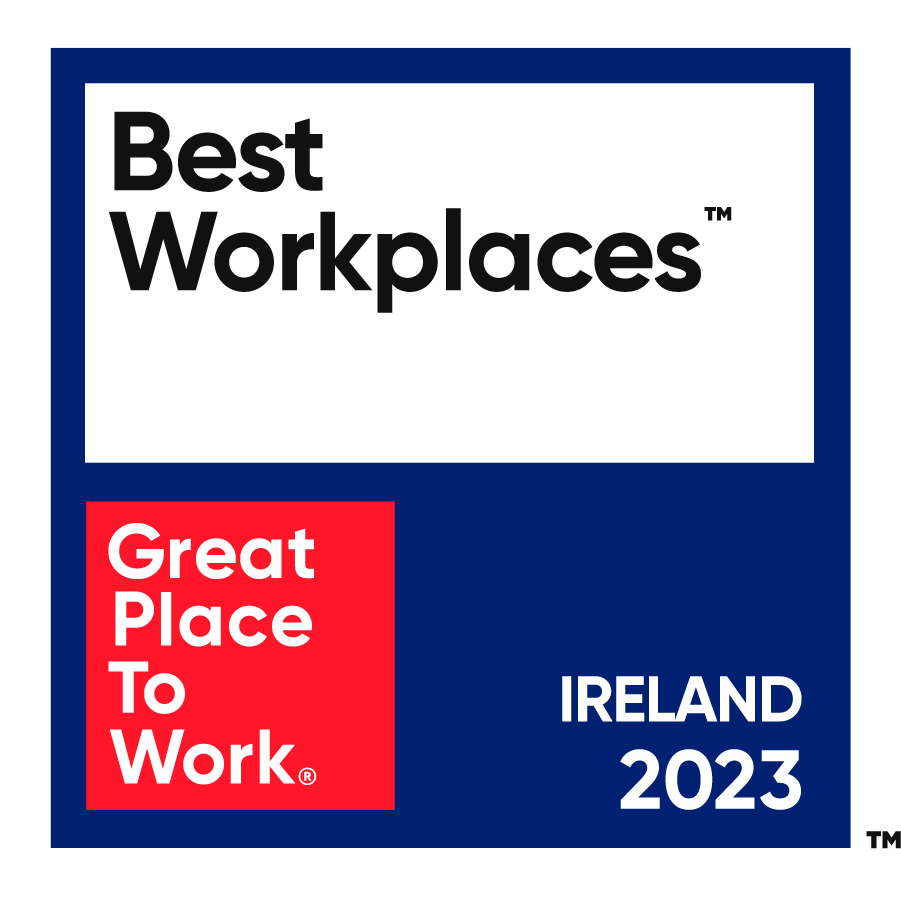 We're certified as a Great Place to Work!
At Net Affinity, we're delighted to be certified as a Great Place to Work! Our staff are the heart of our business, and we place great importance on their happiness.
Empathy is at the forefront of everything we do as a company. We strive to maintain an empathetic culture that mirrors our values as people who want to care for each other and provide a supportive environment to flourish in. When are staff are happy, so are our clients. Win win!