-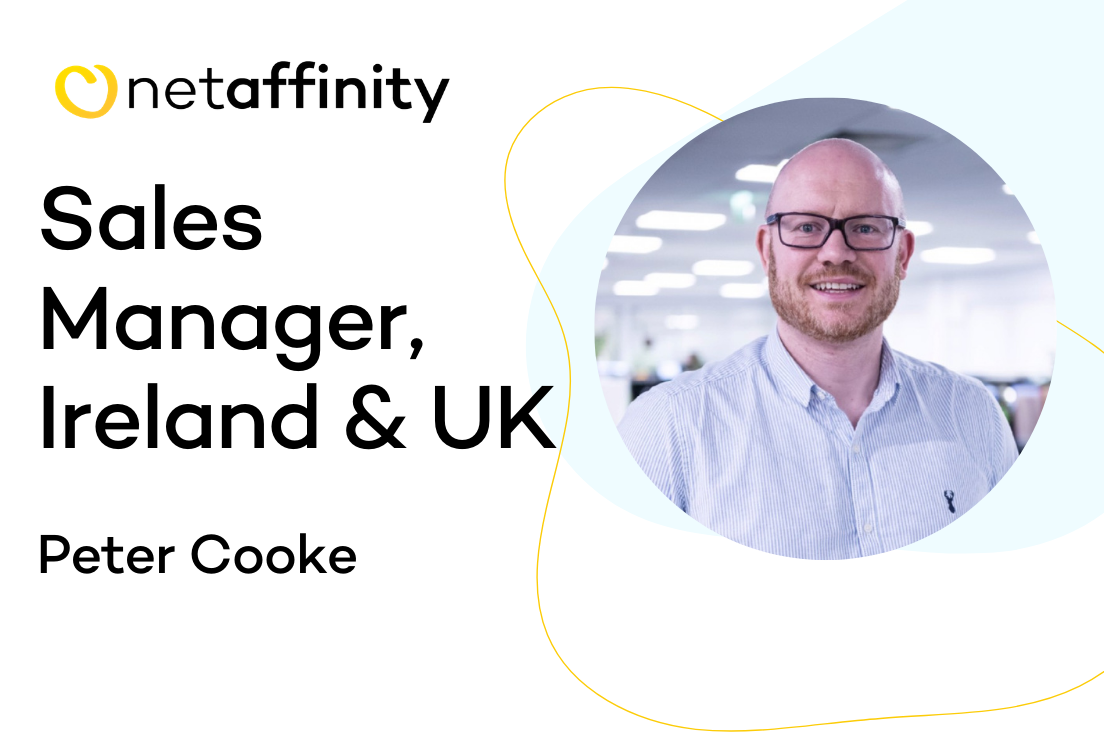 Here at Net Affinity, we've all got a passion for serving our customers. Some of us are ex-hoteliers ourselves! So we understand the complexity of the job, and we strive to understand what you need on a day to day basis. Peter Cooke, a highly valued team member, previously one of our eCommerce Managers, has moved into a new role as Sales Manager for Ireland and the UK. Peter's as delighted as we are about the exciting change - read a bit more about what he's most looking forward to as he gets stuck in.
How long have you been working in the hotel industry?
10 years.
How long have you been working at Net Affinity?
Almost 3 years now.
What is your new role?
My new role is Sales Manager for Ireland and the UK.
What does it entail?
My new role entails selling and promoting Net Affinity's award winning booking technology, website design and digital marketing services to hotels in the Irish and UK market.
What attracted you to it?
I worked in hotels for 10 years, and I'm seriously passionate about the industry. Moving across to the tech side of the industry has shown me a whole new side of the business in relation to revenue generation, which I find really interesting.
As eCommerce Manager for the last three years at Net Affinity, I have seen first-hand the positive impact our systems and services can have in relation to improving a hotel's revenue generation, and in turn, their overall bottom line. I'm passionate about being able to share this experience with friends, former colleagues and of course, new acquaintances.
What are you most excited about in relation to your new role?
I'm excited to get back in touch with old friends in the industry, to catch up and learn how they have evolved, particularly after having emerged out of the most unusual 16 month period. I want to help as many hoteliers as possible understand how technology and website investment is pivotal to ensure they recover as quickly as possible. The majority of my career to date has involved selling hotels to other businesses (corporate, MICE and travel trade). It will be a very interesting and fun challenge to be on the other side of the table.
What do you enjoy most about working in the hospitality industry?
The people! They are a different breed. The fun I've had over the years is second to none, and I have the memories to prove it. I'm really looking forward to attending events with colleagues across the industry again whenever it is allowed.