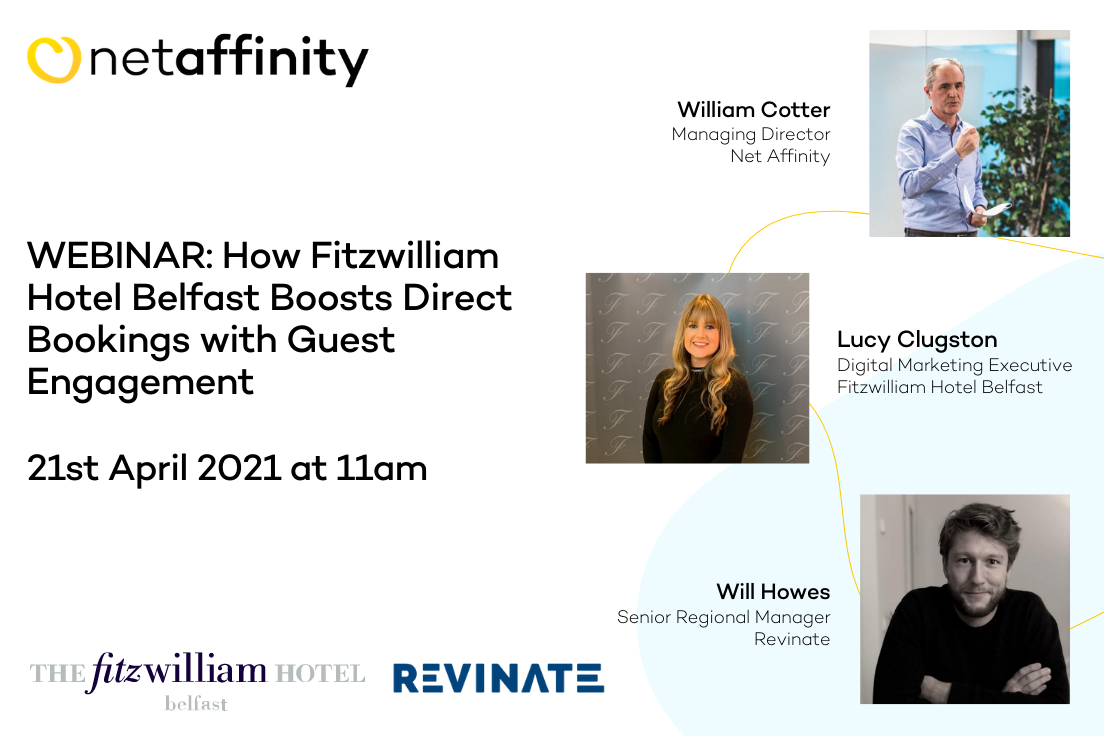 Join us next Wednesday 21st April, along with Revinate and Fitzwilliam Hotel Belfast, for an insightful deep dive into 2020 learnings and best practices that will inform how you can boost your direct bookings just in time for reopening.
What will you learn?
Guest communication during the pandemic - we will discuss key highlights on how hotels not only maintained guest communication, but were able to drive more direct bookings with it
Hotel recovery in 2021 - we'll go through how you can start engaging with guests and prepare your hotel for reopening
You won't want to miss it!